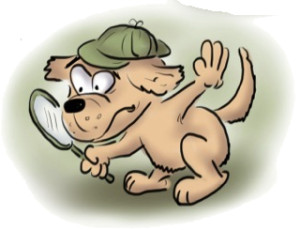 Last week during a conversation with a client, one of my favorite types of dog food questions came up— one I couldn't immediately answer. The hunt was on!
On the surface, it seemed a simple question. But in order to address it fully required further examination and research. Is there a humanely-raised, non-GMO dry dog food available?
This could be a rather subjective judgment call
If we get too deep into details, we'd be approaching this with an overly complicated "it depends on what the definition of 'is' is" type of investigation. So let's not do that.
Instead, let's agree that "humanely-raised" is more along the lines of free range, cage free, or certified organic when it comes to meat ingredients. After all, in the end, the animals end up in a bag, which is not overly humane whatever your perspective.
Then there's the question of GMOs.
For starters, let's begin with a broad and non-judgmental definition of the GMO. These 3 letters are the abbreviation for "genetically modified organism." If you're not familiar with GMOs, Wikipedia offers a slightly more detailed definition as "any organism whose genetic material has been altered using genetic engineering techniques."
There's a spirited debate underway worldwide as to the perceived benefits and dangers from GMOs. Whichever side of the discussion you choose, it's fair to say that GMO ingredients have different properties than non-GMO ingredients. For the sake of this article, we're after a dry food that does not use any GMO ingredients.
Where might we find information on GMO ingredients?
It may seem obvious that any ingredient considered a GMO would be identified as such. Some countries require GMO labeling and others have an outright ban on them. There is no GMO labeling requirement in the United States, so tracking this down requires a bit of background.
Any of the ingredients used in your pet food bag may or may not contain GMOs. Without a voluntary or mandated GMO labeling guideline, it is difficult to tell for certain simply by looking at individual ingredients on a label. An exception to this is any ingredient labeled as "certified organic."
Does this mean that all organic dog food brands are GMO- free? Not at all. There are many different ways a food can be labeled as "organic". Unless 100% of a food's ingredients are certified organic, the food may not be GMO-free.
Some ingredients are more likely to be genetically modified than others
Grains, including corn and soy, are the most common GMO crops grown and used in pet foods. Derivatives of corn and soy, like lecithin, oils, and corn syrup can also be GMO ingredients. These are easy to spot on an ingredient list. There's a fairly high chance the soy or corn ingredient in a pet food is a GMO product unless it is certified organic.
Since these two ingredients are easy to spot, would that mean that grain-free formulas do not use GMO ingredients? Not so fast. There are other ways GMO ingredients can be included in a food. Other grains like millet, rice and alfalfa, along with some plant-derived vitamins, sweeteners, and  amino acids can be made from GMO ingredients. And then there's the meat.
Can meat in pet food be GMO-Free?
Humanely raised or not, there are two reliable ways to ensure that the meat used in your pet food is GMO-free. The first is to look for certified organic meat ingredients. Meat that is certified organic must be raised eating only non-GMO food. This eliminates the risk of "contamination" from ingesting GMO feed ingredients.
The other way to ensure GMO-free meat is to look for the Non-GMO Project certification label on the food. The Non-GMO Project is an independent non-profit organization which tests and verifies non-GMO food ingredients.
Most animals used as feed stock are raised eating grains. Cows, pigs, poultry, and fish are raised primarily on grain-based diets. Unless the food they consume is certified organic or GMO-free, the resulting animal protein ingredient used in pet food cannot be considered GMO-free.
Meal ingredients pose a similar dilemma
Pet foods which use one or more organic meats may also use meal ingredients. While meal can be an excellent source of protein, there are no organic meal ingredients available. Meals are a commodity ingredient which use meats from a variety of sources. While the quality may (or may not) remain consistent from batch to batch, the source is constantly changing.
It's a fairly safe assumption that the chickens used to produce chicken meal have eaten a "traditional diet." This means the meal they produce most likely contains GMO ingredients from their feed. The only way to know for certain is to track the source of the meal back to its origins— something that is highly unlikely. The same applies to duck, turkey, fish, beef and other ingredients sourced in the US and Canada.
Some meats have a better track record
Lamb and Venison, usually sourced from overseas, may be considered non-GMO depending on its origin. New Zealand is often the source for these meats, and it is a GMO-free country.
Some pet food companies have also sourced New Zealand beef for some foods. The difference between NZ and US sourced beef is striking. This has less to do with GMOs and more to do with grain-fed vs. grass-fed which is a different discussion.
So are there any non-GMO pet foods?
Indeed there are. Many of the raw, dehydrated and freeze-dried formulas available today can be considered organic, GMO-free or both. These products are minimally processed and made in small batches. The suppliers remain consistent so the sources of ingredients can be verified.
But that original question had us digging for a non-GMO dry food. And it turned up two, Carna4 and Farmina.
Carna4, from Canada, offers two different dog food formulas with no meal ingredients and uses only GMO-free ingredients including sprouted seeds. They are currently working on a cat formula.
Farmina, from Italy, offers a variety of dog and cat food formulas. Both grain-free and ancestral grain formulas are available. Since it is produced in Italy, a non-GMO country, it is GMO-free.
We're still looking into Nature's Logic which claims its millet has been certified as GMO-free. Since it uses meal ingredients, a question remains about how consistent the source is for its raw materials and whether it is truly a GMO-free food.
Do you know of any other GMO-free dry pet foods?
If so, let us know so the news can be shared with other clients who are interested in these types of food. We'll continue to sniff around and have now added GMOs to our list of evaluation questions when investigating new foods.
And if you're interested in samples of Farmina or Carn4, just let us know. We'll be happy to include a sample with your next order.
There are quite a few new products introduced each year. GMO-free may be one interesting way for a company to set itself apart from the dozens of other foods on the market.
You don't have to limit yourself to these two dry GMO-free formulas. Talk to us about your raw, dehydrated or freeze-dried options as well. These minimally processed foods offer more variety and pack a nutritional punch far superior to any processed kibble.
Read more about GMOs in food on the Non-GMO Project website