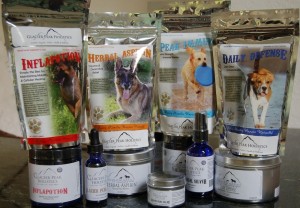 Supplements formulated to target issues identified with the Glacier Peak Alternate Allergy Assessment kit are now available. These supplements can be used individually or in combination to address food or environmental sensitivities and triggers.
Glacier Peak Holistics supplements are organic, herbal remedies which address common conditions many pets face. Some are unique in their targeted approach, while others offer an alternative to more conventional products currently on the market.
The Glacier Peak Holistics (GPH) supplement line includes:
A daily nutritional supplement formulated to provide daily support to the immune system. It's herbal blend acts as a natural defense against parasites by making the digestive tract an unfriendly environment for pests. Contains Astragalus (immune system booster), Dandelion (organ and blood cleanser), Kelp (thyroid support), Nettles (detoxification) and Diatomaceous Earth (parasite control).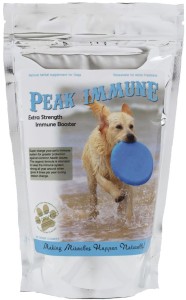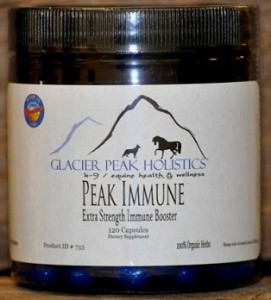 An organic herbal blend formulated to rebuild the immune system. An ideal supplement for use during seasonal changes, times of stress or to assist recovery following surgery. Peak Immune is intended to be used as a quarterly regimen or to address sensitivities identified through the GPH Alternative Allergy Assessment kit.  Available in powder, capsule or tincture forms.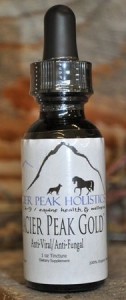 A blend of organic herbs to control virus, fungus, bacteria and parasites which can often result in chronic ear infections, hair loss, irritated skin and foot chewing. The tincture contains Olive Leaf (antibiotic), Pau d'Arco (antiseptic, anti-inflammatory), Nigella Sativa (organ support and digestive aid) in an alcohol base. Recommended when GPH Alternative Allergy Assesment results show Yeast, Bacteria, Fungus or Immune concerns.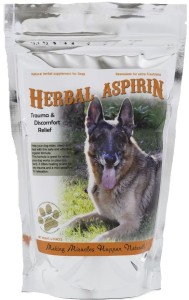 We all know that human aspirin or aspirin substitutes (particularly acetaminophen) should not be given to dogs. GPH Herbal Aspirin offers gentle and safe alternative pain relief for dogs without the worry of overdose or toxicity effects.
Herbal Aspirin contains Feverfew (pain relief), White Willow (anti-fever and inflammatory), Skullcap (mild sedative), and Valerian (stress relief). Available in powder, capsule or tincture forms. Senior dogs or those with joint pain can use Herbal Aspirin in combination with Inflapotion for senior dogs and joint pain. Not recommended for cats or kittens.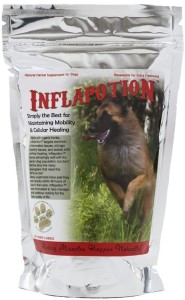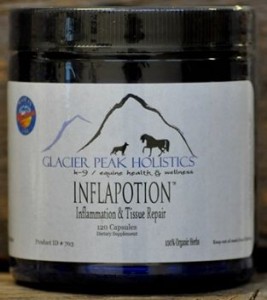 Formulated to provide relief from the discomfort and swelling that accompanies inflammation. A fast acting anti-inflammatory that can provide ongoing relief with no side effects when used regularly. It helps to regenerate and repair damaged tissue rather than mask pain.
Made with Comfrey (tissue repair), Red Clover (toxin removal), Marshmallow Root (diuretic and emollient), Slippery Elm (protective anti-inflammatory) and Echinacea (immune support). Inflapotion can be used safely by both dogs and cats. It is available in powder, capsule or tincture forms.
Long used as a natural antibiotic, colloidal silver can be effective in treating yeast infections, cuts, scrapes and skin irritations. Recommended when GPH Alternative Allergy Assesment results show Yeast and Candida concerns. Available in tincture form.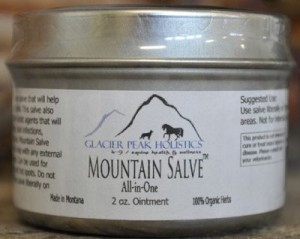 The sole product in the GPH Supplement line intended for external use only. Mountain Salve is formulated to be used as a topical antibiotic and antifungal ointment. It contains many of the same herbs used in Inflapotion in a base of coconut and olive oil. Mountain salve can be helpful when treating hot spots, allergy infections and wound care.