Your Special Offer | News | Features of the Month | New Products | Treat of the Month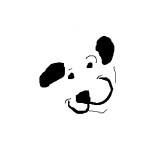 Greetings!
Did you know it is Adopt a Senior Pet Month? Happy November!
Halloween has come and gone, and we're deep into preparations for Woofstock. You'll soon be receiving a reminder postcard for our Open House on Saturday, Dec. 4. Hope to see you there!
One of our Woofstock participants, NRG, has graciously provided samples for you to try this month. NRG is a dehydrated food made with all natural ingredients- no vitamins or minerals are added to their formulas since they derive complete nutrition from whole food ingredients.
We're particularly excited about supporting your favorite rescue groups and service organizations with a percentage of sales this year. Details are still being finalized for who you will be able to choose to benefit at checkout this year. Check our Woofstock page for the latest updates on participants. It will be updated as we receive responses from our invitations.
Free samples For the Asking!
We have a limited number of samples of NRG formulas available for you this month. If you'd like to try this unique food, just let us know and we'll include a sample with your next delivery. You can read a bit more about this dehydrated, whole food below. Plan to visit with Charlie at Woofstock to learn from the expert!
Woofstock 2010
We hope you can stop by our annual Open House, coming up on Saturday, Dec. 4 from 12:00-4:00pm. We have an exciting lineup of vendors and representatives this year, along with some participating Vendor Groovy Deals, great savings on special purchases and closeouts, Santa Photos, free nail trims from Cascade Pet Hospital and free mini pet massages from Hands to Paws.
This year, you'll get to spend a bit of our money and support your favorite rescue or service organization! Five percent of all sales at Woofstock this year will be donated to the group of your choice. You'll have the opportunity at checkout to designate your favorite. We're still finalizing participants, and our Woofstock page will be updated as we hear back. Thanks to all who nominated and voted for your favorites last month!
NRG Foods
These unique formulas are made with fresh, whole foods and then dehydrated to provide a simple and healthy way to feed a fresh, nutritious diet. They can be used as an alternative to a home prepared diet, as a supplement, or as a raw diet without the thaw. All NRG formulas are prepared with real food ingredients, so no vitamins or minerals need to be added to provide a complete and balanced diet.
The Vitality line features lightly cooked meat protein source, raw fruits, vegetables and naked oats. Vitality is available in Chicken, Salmon, Beef or Buffalo formulas.
The Maxim line is a raw diet replacement or travel alternative. Available in Chicken, Buffalo or Salmon, these formulas are grain-free and contain fruits and vegetables. They are nutrient dense and cost less to feed than a frozen raw diet.
The Optimum line combines both cooked and raw protein sources, raw fruits, veggies and naked oats. Formulated for Large Breeds, it is available in Chicken, Buffalo and Salmon formulas.
Ask for a sample of any of these that interest you. The 1 lb. and 2.2 pound sizes will be available at Woofstock next month. NRG is offering a Groovy Deal which gives you a $10 coupon towards the purchase of a 10 lb or larger box with the purchase of either smaller size.
A final note. . . what is a Naked Oat, you may wonder? This particular species of oat contains no gluten, so it does not contribute to food sensitivities. It is high in protein, comparable to soybeans, and very easily digested (unlike soybeans).
It's Been a Tough Month for Tech
We hope that most of our technical challenges last month did not inconvenience you too much. I don't recall a string of failures that have been concentrated in such a short period of time. Thankfully, it appears all is back in working order now.
If you've had difficulty getting through to us, or hearing back from us over the past month, we sincerely apologize. You can read a bit more detail about last month's technical adventures here.
Just a quick reminder. . . if you email us and have not heard back within 24 hours, it's safe to assume that we either have not received your message or our reply had gone astray. Feel free to follow up with another email or phone call.
Perhaps it was all the result of sunspots. As of this writing, it appears everything is once again functioning normally. We'll keep our paws crossed!
Puppy Up! 2 Million Dog Walk
We mentioned this last month, and here's another reminder for this worthy event coming up on November 7.
The first annual local Puppy Up! walk is being held at Seward Park. This is one of many walks being held around the country to raise awareness and funds for canine cancer research. The walk will be held rain or shine.
Not able to walk? You can still donate to the cause here through Tiny Growl's donation page. Tiny Growl has volunteered their time to act as local organizer for this event. Every $1 helps and adds up!
Royal Canin Treats for Dogs– save 35%

These crunchy low-fat vegetarian treats are wheat and corn free and contain carrot, apple, oats and flaxseed. Ideal for treating when you don't want to add calories- just 5% fat and 8% protein! 1.1 pound package now just $5.50 (Reg. $8.50)
Pup Light- save $4.00

As the days get shorter and your walks get darker, do yourself, your dog, and drivers on the road a favor by making yourself visible up to one mile away. An easy way to do this is with the PupLight. These compact units are powerful LED lights which slips over your dog's head with the included adjustable collar, or easily attach to your dog's collar. You can also use one on your arm or as a headlight. Available in Black, Red, Silver and Blue. Now just $16.75 (Reg. $20.75)
Merrick Phat Flossie– Save 20%

Save big on these spiral beef tendon chews that  dogs love! Each chew is 10-11 inches long and the spiral shape makes them last much longer than flat tendon or rawhide chews. Now $6.00 (Reg. $7.25)
Merrick Texas Taffy, Texas Toothpicks and Turkey Steak Patties


Some of the best selling Merrick treats are finally available for delivery to your door!
Texas Taffy are flat, 10 inch strips of Beef Jerky.  $2.75 each.
Texas Toothpicks are a 10 inch piece of Beef Tail for a unique rawhide chew. $1.75 each. Also available in 12 pack-$16.00
Turkey Steak Patties come 5 per package. These 5 inch diameter patties are made with Turkey and nothing else. $5.75
Wildside Salmon Crunchy Salmon Treats– save 20%
We're pleased to welcome WildSide Salmon back to the Smiley Dog inventory! This local company produces some wonderful natural treats, some of which we have carried in the past, and some new yummies which will be available at Woofstock.  Don't miss their Groovy Deal! The featured treat for this month is made with Wild Alaskan Salmon, Potato, Sweet Potato, Blueberries, Cranberries, Natural Mixed Tocopherols, Zinc Propionate and comes in a resealable 3 oz. pouch. Reg. $6.25, Club Price $5.00