Your Special Offer | News | Features of the Month | New Products | Treat of the Month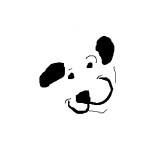 Welcome to autumn, and goodbye to another summer. The end o' year is approaching, and we're looking forward to putting together Woofstock 2010, our annual Open House.
Have a look below for your special offer, a link to some tidbits from our Trade Show adventure in Vegas, and some local news of interest. Be sure to vote for your favorite local rescue group or service organization so we can help support them at Woofstock!
Your Special Offer
This month brings Halloween events to the area, and for some reason, pumpkins always come to mind towards the end of the month. Which reminded us of the value of pumpkin in your pantry for unexpected pet GI issues.
A spoonful of pumpkin (real pumpkin, not pumpkin pie filling) can work wonders for both a bout of diarhhea or constipation in pets. The challenge is having it on hand when needed.
Now you do! Your special offer this month (while supplies last) is a Free Can of Nummy Tum Tum Organic Pumpkin for dogs.
Just ask for your free eMuse can o' pumpkin when you place your order this month. We have a limited supply, so don't dally in your request!
What's your Cause?
Do you have a favorite local rescue group or service organization? Do you volunteer or have a story you'd like to share with us? Your response will count as a "vote" for that group, as we build a list to involve with Woofstock.
You can vote in any way you'd choose. It can be as simple as an email response with the name of your favorite, a comment on our website, or a response our Facebook page.
Each response will count as a vote, and the groups with the highest number of "votes" will receive a portion of sales at Woofstock 2010. Your vote can be as quick & easy as sending an email, or simply comment on our website or Facebook page. You're also welcome to share a story with us if you'd like.
We're fortunate to have so many local organizations doing extraordinary work in our region. In the past, we've partnered or donated to many and want to continue that tradition. Large or small, we're open to helping all!
Woofstock 2010
Yes, it is upon us once again! Our annual Open House has been in the planning stages for the past few months. Mark your calendars for Saturday, Dec. 5 from 12:00-4:00pm at our warehouse in Edmonds.
We'll be posting more details as they are confirmed. You can count on No Sales tax, great show specials, closeout items, Prize Wheel, Santa Photos, and an assortment of educational and entertaining vendors.
This year we're partnering with some of our wonderful local rescue groups. Remember to vote for your favorites (see above) to help them raise some extra money. Invite your friends to vote as well!
Darford Launches "Plus One Movement" Program
Darford Industries has launched a new rescue assistance and we're pleased to help spread the word with this month's Treat of the Month. The Plus One Movement is aimed at raising awareness and donations for rescue pets across the country. Darford is including a donation package with every product sold. The package can be donated to the shelter of your choice, or used in your own home.
Our Vegas report
We posted a quick report on our pilgrimage to Las Vegas for the annual Trade Show last month. We're including this link to our website, since it's a bit longer than what we normally include in your newsletter.
Is Lucky really lucky?
Did you happen to catch the story this week about Lucky? This Shoreline dog was left in a basement while his owner was out of town for weeks at a time. Lucky has now been taken to the Kent Shelter, hopefully as the first step to a better life.
Puppy Up Canine Cancer Walk
The inaugural 2 Million Dogs Puppy Up! Walk fund raiser for Canine Cancer awareness and research is being held on Sunday, Nov. 7 at Seward Park. More information can be found on their website and Facebook page.
OLAE Halloween Howl
Join the Off Leash Area Edmonds fun on Saturday, Oct. 16 from 11am- 2pm for this festive event with costume contest, auction, raffle and vendor booths.
COLA Dog-o-Ween
Citizen's for Off Leash Area's 11th annual fund raiser will be held this year on Sunday, Oct. 23 from 11am-2pm at Genesee Park. Food, fun, fashion with prizes, raffles and vendor booths. Visit the COLA event site for more info.
Features of the Month
Save 10% on Smiley Dog Blueberry Biscuits
We're offering our tasty blueberry bulk biscuits at a 10% discount this month. These treats are made with Organic Spelt flour, whole oat flour, rolled oats, eggs, flax seed, Oregon Blueberries, apple juice, flax seed oil, vanilla and Vitamin E. We've been known to snack on these while making deliveries- tasty! ($6.25/ pound)
Free Pawbreaker cat toy– buy 2, get one Free
These 1.25 inch diameter balls are made from 1/2 ounce of catnip. They are fun to roll, chase, or eat. It's the catnip candy for cats! ($2.50)
Save 15% on Fizzion
Take this opportunity to try a new, environmentally friendly cleaning product at a great price! Fizzion works by carbonation. Simply drop a tablet into the spray bottle, mix with warm water, and you've got a container filled with a powerful stain remover. No need to pay for transporting a product made mostly of water- refill tabs are available for a fraction of the cost of other clearners. ($10.50)
New Products

Talking Pet Thermometer
We're currently evaluating a Thermopet, the talking pet thermometer.  This is a no-touch pet thermometer which we found at the Trade Show last month.
We've always felt it important to have a thermometer available as a diagnostic tool. Until now, we're been using a Pet Ear thermometer. This is a wonderful tool, and has come down in price from where they were originally. Problem is that often your pet's ears can be very sensitive, and it can be difficult or uncomfortable to get a true reading
Enter the ThermoPet. Since this nifty unit is a non-contact device, it will return an accurate reading when held close to, rather than on or placed inside, your pet. It will speak and display the result in one second from your choice of places on your pet- abdomen, outside of the ear, upper gum or under the base of the tail.
How does it work? Similar to human temporal thermometers, the ThermoPet measures the infrared energy from your dog.
There is a small learning curve prior to using the device to assure accurate reading. It is calibrated for a dog's body temperature, so will be more accurate than a human digital thermometer. It speaks the reading as well as displaying the number and storing it in memory. It has a mode for surface and room temperature  readings, as well as the default Body setting.
If you're interested in learning more about The ThermoPet, we'll have our demo unit at Woofstock this year. Let us know if you'd like a demonstration or an opportunity to test it with your dog!
Retro Dog Toys back in stock!
We unexpectedly sold out of some of the new retro dog toys last month. If you missed your chance to grab Mr. Bill ($8.75) , Gumby ($8.50), Pokey ($8.50)  or Lamb Chop ($8.50), they are now all available once again and ready for a place in your toy box.
Darford Cheez Hearts- save 17%
These all natural, heart shaped cookies are made with Cheddar Cheese for a crunchy treat dogs love. The 14 oz. box comes with a donation package of food attached, which you can pass along or use yourself. Regular $7.25, Club price $6.00