Your Special Offer | News | Features of the Month | New Products | Treat of the Month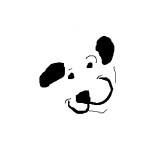 We hope you've been able to take advantage of our wonderful summer weather so far! Seattle dogs and cats are taking full advantage of the sunshine- hope you are too! Our features this month were chosen to help you enjoy the outdoors with your dog.
Thanks to all who took the time to complete our Survey last month. Despite some early technological glitches, your replies were extraordinarily useful. Some of you have already received your thank you gift. If you've not placed an order since completing the survey (and you requested the surprise), you'll receive your gift along with your next order. And, you can still take the survey if you'd like!
Free 1.1 pound bag of Precise dog food with your next order (while supplies last).
Just ask for your FREE bag to pass along to a friend, or use as an emergency stash for yourself. Choose from Foundation or Sensicare formulas, and be sure to mention eMuse.
If you're using it for a friend,  let us know and we'll include $5 referral coupon for them to use on their first order. Once we get that back from your friend, we'll credit your account for $5 as well!
Facebook food promo experiment
If you or your friends spend a fair amount of time on Facebook, watch our Facebook page this month for some limited time promotions. We'll be posting a similar offer to what is available to you this month for you to share with your friends on Facebook.
Family Album Invitation
Have a favorite photo of your pet that you'd like to share? If you missed the announcement last year to email them to us for inclusion in our Family Album, consider this a standing invitation!
Positive Dog Training
We had an opportunity to sit in on a training class at Positive Dog Training last month. It was a joy to watch the connection that the 2 and 4 footed students had with each other. The facility in Woodinville offers obedience classes from beginning through advanced, as well as Field and Specialty classes. Joan Fetty, the owner, has been training in the Seattle area for more than 20 years.
The Budkis Fund
We were recently introduced to the work that this local tax-exempt organization is doing for low-income pet owners. Based in Renton, the Budkis Fund assists low-income seniors with emergency veterinary bills to help keep pet and person connected. Their work is funded by donations and fundraisers.
Have some time this weekend? Help Nickelsville move their pets!
Nickelsville is holding a car wash on Sunday, 8/1 between 10am and 5pm at the 7/11 on S 129th  and Martin Luther King Way S. The travelling Homeless Encampment will be moving again next week, and is in need of pet carriers and temporary boarding for the day of the move. If you can help in any way, contact Scott at (206) 450-9136. Some of the pets in need of assistance can be viewed on the Nickelsville Pet Page.
RECALL- Iams Veterinary Renal Formula for cats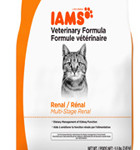 Two lots of Iams Veterinary Formula Feline Renal have been recalled for the potential of Salmonella contamination. FDA testing returned positive results for salmonella, but no illness has been reported.
The dry food, available mainly through veterinarians or with a prescription, is used for cats with kidney conditions. The recall currently affects two lots of the 5.5 pound dry formula. The recalled lot numbers are 01384174B2 and 01384174B4. Lot codes should appear in the lower right corner on the back of the bag.
The company's press release announcing the recall can be found on their website.

Our prices on these are already low, but now you can save even more on this simple ball tossing device which extends your throw and keeps your hands slobber-free. Available in Regular ($11.75) and Mini ($8.75)
Chuckit Flying Squirrel- save 10%

We just love the way these look when they fly thru the air. There's just nothing quite like the the colorful swirl they produce which will amuse you as well as your dog. The reinforced rubber "feet" raise the toy up from the ground so it can easily be picked up. Small ($9.75) or Large ($13.75)
Soft Bite Floppy disks- save 10%

Save on one of these long-time favorite, durable, summertime flying toys. Heavy canvas with a rubber tubing reinforced rim, these flying disks are among the most popular water and field retrieval toys. Jumbo ($22.75), Large ($15.75) and Small ($10.75)

These popular bowls come in 3 sizes, with drawstring closures available as an option on the larger two sizes. Choose from Red, Blue, Green or Purple. Not all colors available in all sizes- limited to stock on hand. 24 oz.- $12.75; 1.2 Quart- $14.75; 1.2 Quart Cinch Top- $16.75 ; 2.6 quart- $18.75 ; 2.6 quart Cinch Top- $21.75


We're pleased to announce that Methow Dog Wild Cherry Squares and Peanut Butter Carrot Kisses are now available from Smiley Dog. Methow Dog's Oatmeal Pumpkin Dreams will be available by the middle of the month. These all natural, locally baked treats use only natural, human-grade ingredients grown and manufactured in the Pacific Northwest. 4 oz. package- $6.50
The ScooPup Pocket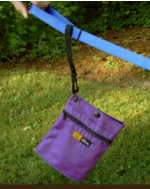 Bette Allen, founder of Tiny Growl, has developed a product which offers "a better way to pick up after your pup". This Seattle made scoop & carry pouch is lightweight, sanitary and can be used with any type of bags, including grocery store bags. It provides you an extra pocket and discreet storage while walking. They have been featured in City Dog magazine and Q13Fox. For each ScooPup sold, Tiny Growl donates $1 to animal advocacy groups.

Mr. Barksmith's Cool Treats for dogs are a unique, all-natural, low-fat treat for your dog. Now you have an answer when your dog looks longingly at your ice cream cone! Place these 28 calorie treats in your freezer (no refrigeration needed for prior storage) and just pop the single serving out of the cup when ready to serve. Two delicious flavors- Apple, Banana & Peanut Butter and Fruit Delight. Receive 3 of each flavor as this month's featured treat. Regular $6.25/ package of 6; Club Price $5.50