Remember pet rocks? How about Cabbage Patch dolls, Tickle Me Elmo or the Atkins Diet? And who can forget Furbys or Beanie Babies? Maybe I'm just showing my age (again).
These fads were the hottest thing going for a time, then faded away to be replaced by the next big thing. And every once in awhile, a previous fad get resurrected, like Pokemon or bell bottoms.
Sometimes fads evolve and become part of current culture. The video arcades of the 80's led to today's gaming industry, SUVs seem to be back in style, and music on vinyl is cool once again (when was it not?)
Some fads actually become trends. Other fads are destined to be remembered as just… fads.
And so it is with "the next big thing" in pet foods
It's rare for pet foods these days to go more than a year without "improving" their formulas. But how many of these improvements are done with science or nutrition in mind, and how much is merely marketing?
A food can be labeled as "New and Improved" with simply a small change of formulation. New colorful and attractive labels can serve to repackage an unchanged product. A rebranding can pitch the same average kibble as cutting edge nutrition with no change to its contents.
Many incremental changes we see in pet food are marketing messages
That's not to say significant progress has not been made over the years. Compare the "healthy" foods on the market today to those of 20 years ago, and there's no doubt improvements have been made.
Most of the major improvements we've seen have come from substantive changes. Improvements in ingredient sourcing and the introduction of new categories of food have led to the largest advances.
The rise of what's referred to as "humanization" of pet food has been responsible for many of these changes.  Pet parents are now far more likely to treat their pets as members of their own family. It naturally follows that pet food will receive more scrutiny as a result.
This has opened the door to some welcome trends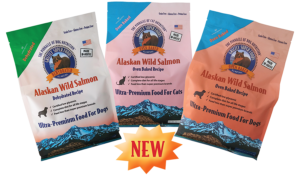 As we examine our pets' food more like our own, organic, sustainably-sourced and limited ingredient formulations have become more common. Consistent and reliable sourcing of ingredients, made in USA products and a growing acceptance of the benefits of raw and freeze-dried foods have also become more top of mind.
We're also now seeing more foods produced without additional vitamins & minerals. These formulations incorporate whole food ingredients to provide essential vitamins and minerals, rather than adding industry-standard synthetics. This is a very welcome trend and one that is long overdue.
These and other beneficial trends have primarily been pioneered by smaller manufacturers. As a trend takes hold, larger manufacturers sense an opportunity to jump on the bandwagon.
We've seen this with grain-free formulas that seem to have forgotten why these foods can be useful. It's happened with "limited ingredient" diets that really aren't all that limited. More companies then ever now offer raw and freeze-dried formulas. It's important to examine these offerings to ensure they deliver on the promise of the high quality nutrition expected from these approaches.
The old rules still apply when evaluating new foods
When a package has a shiny new label, or a trusted manufacturer introduces a new food, it's as important as always to examine the label. When evaluating "trendy" foods, be sure that food lives up to its promises through formulation and not just reputation or promises.
For limited-ingredient foods, are you really getting limited ingredients? If you've chosen a buffalo-based formula, does it contain other meat proteins? If so, that's not truly a limited ingredient formulation.
For grain-free foods, what has replaced the grains? What has that done to the position of meat proteins on the Ingredient List? Are you seeing white or sweet potato listed before a meat protein? If you're paying a premium for a grain-free formula, you should at least be getting more meat than potato!
There's nothing wrong with chasing the next big thing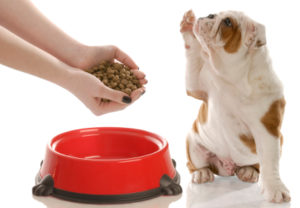 As the shelves get even more crowded with new products, it's as important as ever to understand the reasons behind the choices you make for your pet. Relying on the initial appearance of a package without understanding what's in the bag can often leave you disappointed.
It may seem boring to stick with the tried and true foods that have been working well for years. But until you're convinced an alternative is as suitable or better as the current food, be wary. A new approach that embraces a fad may lead you right back to where you started.
A new approach chosen after carefully examining and understanding your options will often be better for both you and your pets. It should earn you that coveted paw of approval!