Is the proof in the pudding or in the probing?
Imagine being one of a carefully selected group, given medical screening, and then guided into comfortable quarters. Carefully portioned food and water is prepared just for you. After a short while, seven of your friends join you. Depending on your hosts, you may be coddled or ignored, but always well fed.
Week after week, the same food appears in carefully measured portions. Over time, some of your friends may disappear. For 26 weeks, you'll be well fed, observed and ushered in for medical attention as needed. You may even have the opportunity to play a bit, but no snacks or treats are allowed. Sound like a good time?
This is one way to prove a food meets minimum nutritional standards
When a new pet food is introduced, certain nutritional standards must be met before it can carry the all-important AAFCO (Association of American Feed Control Officials) certification. You've most likely seen the AAFCO statement of nutritional adequacy on your bag of food which states "This food is formulated to meet the nutritional levels established by AAFCO Dog Food Nutrient Profiles for All Life Stages."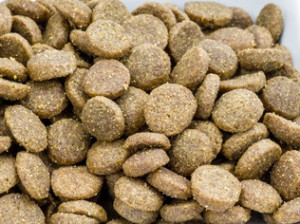 There are three ways that food can meet these standards. The most common and cost effective method is a laboratory analysis. Another method, known as feeding trials, is viewed by many pet parents as more effective than lab analysis or the lesser known "family method." Let's take a closer look at what goes into feeding trials to see if that view is justified.
Feeding Trials offer "real-world" proof that a pet food is nutritionally adequate
When a feeding trial is begun, participating dogs are given a general wellness exam. They type of food being tested will determine what protocols are used. A "Reproductive" formula will use different standards and testing duration than an "Adult Maintenance" formula. Reproductive formulas include food designed to feed puppies, kittens or gestating/ lactating pets.
Reproductive formulas are tested for a minimum of 10 weeks, while a maintenance food is tested for at least 26 weeks. When a food states it is formulated "for All Life Stages" it has met the requirements for both types of food— Reproductive and Adult Maintenance.
A food which has passed the Reproductive or Growth testing requirements may also be labeled as nutritionally adequate for Adult Maintenance.
For Adult Maintenance feeding trials, 8 dogs are required
At the start of the trial, the dogs are examined to ensure they are of "optimal body weight." They are also evaluated for good appearance of skin and coat. That is the extent of the medical screening for our carefully selected group. No bloodwork is done prior to beginning the feeding trial.
Over the course of 26 weeks, the dogs are fed nothing but fresh water and the food being tested. Food consumption for each dog is recorded daily, and body weights are monitored weekly. Dogs can be removed from the trial if they show signs of malnutrition or illness. As long as not more than 25% of the dogs are removed during testing, the results can be submitted.
At the end of the feeding trial, the dogs are examined
An obvious indicator of problems will be apparent if any dogs have died or not completed the feeding trial. Those that remain have their weight and general appearance compared to what was recorded at the start of the trial. No dog can have lost more than 15% of their recorded weight from the start of the test. Bloodwork is also done at the end of the trial to ensure it meets a variety of accepted benchmarks.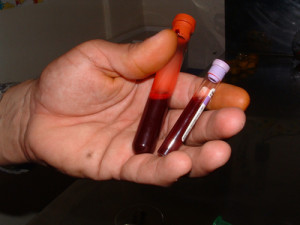 Bloodwork is evaluated with the following to ensure there have been no adverse affects from eating the food being tested:
Hemoglobin: The amount of oxygen carrying protein contained in blood cells. Low hemoglobin is an indicator for anemia or malnutrition.
Packed Cell Volume (Hematocrit): The percentage of red blood cells in whole blood. Another indication of anemia or hydration problems.
Serum Alkaline Phosphatase: An enzyme found in body tissue. High levels can indicate bone or liver disease. Low levels can indicate malnutrition from protein or zinc deficiency.
Serum Albumin: A protein that that helps transport nutrients throughout the body and serves as an antioxidant. It also binds waste products and regulates the amount of water in tissue. Low levels can indicate malnutrition, liver or kidney disease.
During the feeding trial, a separate control group of dogs is fed a different food which has already been certified as nutritionally adequate. The weight, appearance and blood work of the control group is used as an additional standard of comparison to the results of the feeding trial group.
Assuming all goes well with the feeding trial, a food can then be certified
For some pet parents, this is enough proof that a food performs well. It is viewed as better evidence than the results coming from a laboratory which has analyzed the food for individual nutrients. But does a feeding trial truly trump laboratory analysis for your dog?
Six months is a rather short time for any small deficiencies to reveal themselves. Laboratory analysis can spot these types of problems much more quickly. What laboratory analysis cannot show is how well, or poorly, your pet will perform on a particular food. Feeding trials are much better suited to provide that proof. But neither method will reliably tell us how well a particular pet will do on the food, regardless of the method used for testing.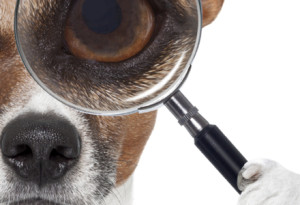 What if we start with a "certified" food and make tiny adjustments?
This brings us to the family method of certifying nutritional adequacy. This is the least known and most cost effective way for a manufacturer to introduce "new and improved," reformulated or similar products.
Within each product line, we'll often find different formulations. Each of these formulations make up a family. One of these formulations, usually the maintenance or all life stages formula, is considered the "lead" member of the family. This lead member is the food which has been certified by feeding trial.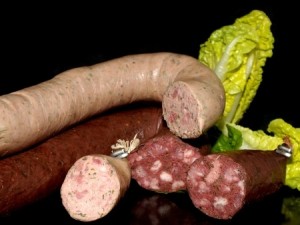 Other foods can now be based on the lead member's formulation, provided they fall within certain guidelines. A senior or light formula can be certified based on the lead member's formulation. These additional family members do not require feeding trials as long as they remain within specified standards of moisture and metabolizable energy (ME) of the lead product. ME is simply the amount of usable energy a food provides through the digestive process.
So which method is better?
It's not possible to say one method is better than the other, until you decide what information is most important to you. Ideally, feeding trials would last longer than 6 months and would include comparative bloodwork from the beginning and end of the test. But they are not structured this way, so we're left with a snapshot, rather than a good overall picture of a food.
Combining laboratory analysis with feeding trial results would provide a much clearer picture. While lab results indicate nutrient levels in a food, they do not necessarily give an accurate indication of the digestibility of those nutrients. They also do not reflect the palatability of a food. Since lab results reflect pure numbers, adding real-life proof from feeding trials would better support the validity of those results. Combining lab analysis numbers to the "real-world" proof of feeding trials would also increase the value of the nutritional analysis.
AAFCO certification is useful, but so are our own feeding trials
Certification methods gives us a basic level of confidence that a food will be nutritionally adequate for our pet. In the end, the best indication of how it will perform won't be known for a while until we feed for ourselves.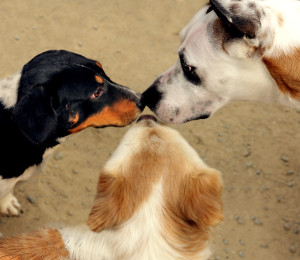 This is what we do every day. Our pets are our own carefully selected subjects . Our feeding methods may not be as carefully controlled as those used in feeding trials, but we have added benefits. We can watch the results over a longer period of time and make adjustments as desired. We're not limited to feeding just one food. Our "subjects" are most likely far more comfortable than those used in official trials.
And, of course, they are treasured members of our own family.
Happy feeding!
Want to know more about choosing a good dry food for your pet? Have a look at the Food Guide, or pick up a copy of The Dog Food Detective.