Ready for some fun new dog toys?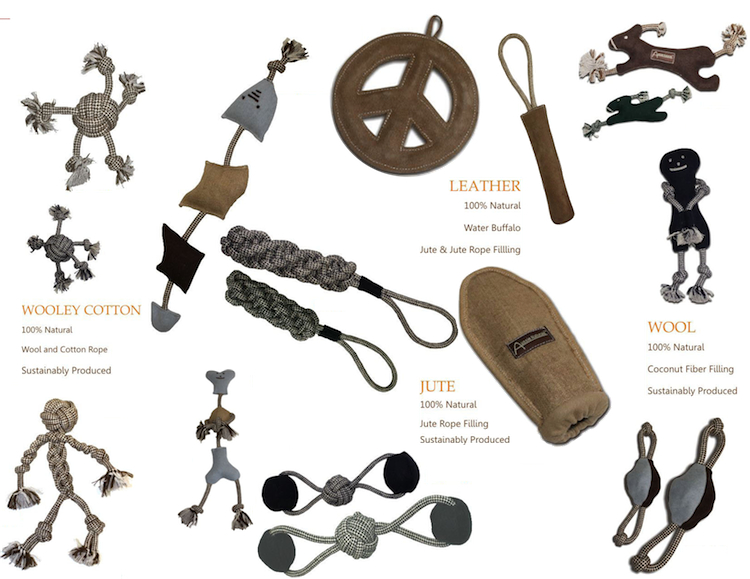 Yes, it may be a problem choosing from an amusing selection. But we think you'll find something here that will make both you and your dog smile!
One of the more interesting lines of toys we've seen this year is from Aussie Naturals. The company is based in Georgia, has a great line of eco-friendly toys, and tests them all with the dogs at Barking Hound Village Foundation Rescue in Atlanta. Eco-friendly, rescue-tested is a wonderful approach that we're happy to be able to support with this line.
The line features toys made from Wooley Cotton, Jute, Leather and Wool. We are a bit partial to our namesake, Mr. Smiley, as well as the Peace Tug, the Reloadable Crinklers and Mr. Roper. But don't overlook the remainder of the fun stuff– it's sure to please as well!
What's your favorite?