Imagine settling down in a comfy chair at your neighborhood restaurant.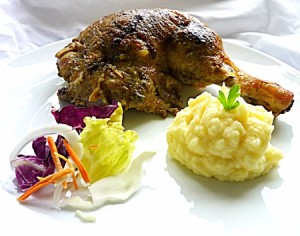 You order from the menu description, then lean back in anticipation of a tasty chicken dinner with a side of veggies and locally made bread.
The smells wafting from the kitchen prime your taste buds, and your anticipation builds.
The food arrives. Only it's not food. It's feed.
What's the difference?
Food is "generally regarded as safe" to eat because it is unadulterated
There are all sorts of regulations that a product must comply with in order to be considered "food." You may be surprised at some of the hurdles that must be overcome, but the concept is simple. The guiding principle behind all food is that it must be safe to eat.
That plate placed in front of you at your restaurant? It should contain freshly prepared chicken, crispy vegetables, and freshly baked bread. This would be food.
The feed version you receive in your fictional restaurant  would be quite different. The rotted chicken, insect infested vegetables and moldy bread, all started out as food. They somehow missed their prime dates of use  and are no longer fit for human consumption because they are "adulterated."
Adulterated food can be used as ingredients in animal feed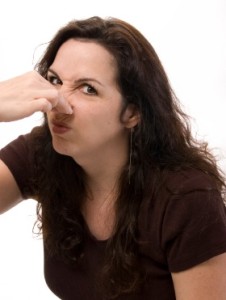 When food becomes unsafe for humans to eat, current regulations allow it to be used as ingredients in animal feed. That's what you would have seen on your plate in the restaurant example above. Feed, not food.
Whether your pet's food is made with feed or food is a bit more tricky to determine than looking at a plate served to you in a restaurant. The definition of "human-grade" ingredeints has not changed, but the way it is being overseen certainly has changed.
Human-grade ingredients do not always mean human-grade food
This distinction is more important than ever now that the FDA has discontinued their verification program for human-grade ingredients in pet food. Previously, the FDA used it's regulatory muscle to ensure than any pet food claiming to be "human-grade" met stringent requirements.
To be considered "human-grade" a pet food has to be manufactured in a facility licensed to produce human foods. It may not contain any ingredients unfit for human consumption, and the finished product must be stored and transported in ways that comply with human food regulations.
These requirements remain the same, but verification is now the responsibility of individual states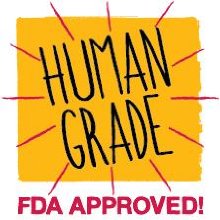 In years past, the FDA's interpretation of "human-grade" kept the words off pet food labels. Now that oversight responsibility has shifted to individual states, we may begin to see more creative labeling.
Companies may claim to use "human quality," "table grade," or "restaurant quality" ingredients in their foods, since there is no legal defintion for these terms.
Remember that a pet food claiming to be "human-grade" uses human-edible ingredients, is made in a plant certified for human food production and meets other strict criteria. It may even taste good on your plate!
There are very few "human-grade" pet foods
In 2007,  The Honest Kitchen was the first pet food company to prove in court that they were entitled use "human-grade" to describe their foods. In 2014, Caru pet food received the blessing of the FDA as well.
Because so few foods can meet the human-grade standards, subtle shifts in wording allow marketers to imply their pet foods are good enough for us to eat. In fact, they may contain some human-grade ingredients along with others that are not. Buyer beware.
The distinction between food and feed can be large or small
For pet foods claiming to use human-grade ingredients, we can take comfort knowing those ingredients are unadulterated. But unless the entire formula is considered human-grade, other ingredients may only be suitable for use in animal food.
These other ingredients may simply be cast-offs from human food production or worse. The FDA "does not object to the diversion to animal feed of human food adulterated with rodent, roach, or bird excreta." Canned pet food is allowed to use "material from diseased animals or animals which have died otherwise than by slaughter."
There are other situations where adulterated human foods may be diverted for the animal use. Here's a partial list from the FDA website:
a. Pesticide contamination in excess of the permitted tolerance or action level.
b. Pesticide contamination where the pesticide involved is unapproved for use on a food or feed commodity.
c. Contamination by industrial chemicals.
d. Contamination by natural toxicants.
e. Contamination by filth.
f. Microbiological contamination.
g. Over tolerance or unpermitted drug residues.
None of this appears particularly palatable, which is why so many pet food claim to use human-grade ingredients but are not human-grade food.
We'll continue to see more claims inferring human-quality ingredients in pet foods
Remember these marketing claims normally refer to only some ingredients, not the formula as a whole. We don't know what ingredients keep the full formula from being called "human-grade."
While human-quality ingredients can indicate a decent pet food, it is a marketing claim which refers to only some ingredients, not the formula as a whole. We don't know which ingredients keep the full formula from being called human-grade, or why.
Chances are, that pet food would compare favorably to your fictional feed dinner at the neighborhood restaurant. But feed is feed and food is food. Now that we know the difference, it's worth a few questions to ensure the main ingredients in your pet's food are truly food and not feed.
Are you aware of any FDA certified human-grade food other than Honest Kitchen and Caru? Let us know so we can help spread the word!
Ready to dive into the regulatory jargon of the FDA? Here are some interesting links:
CPG Sec. 675.100 Diversion of Contaminated Food for Animal Use
CPG Sec. 675.200 Diversion of Adulterated Food to Acceptable Animal Feed Use
CPG Sec. 690.300 Canned Pet Food