Why digestive supplements support your pets' Immune System
"It made me sick to my stomach" is not just an exaggeration. There's real science behind the saying.
Did you know that 70% of your pet's immune system is housed in the digestive tract? That simple fact helps to explain why poor digestion can cause familiar symptoms often associated with illness.  It also helps us understand how the digestive and immune systems are related.
The digestive system is often taken for granted
While a pet's digestive system is similar to our own, there are some notable differences which include:
pets have no digestive enzymes in their saliva
pets have a shorter digestive tract
pets have a higher stomach acid pH
Let's take a simplified look at each to see how they affect the immune system.
Digestion for a dog or cat begins differently in the mouth
Our pet's saliva does not contain digestive enzymes, but it does contain enzymes which kill germs. This means that the first steps in a pet's digestive process prepares food in a different way than our own.
We chew our food to break it into manageable pieces and expose it to digestive enzymes in our saliva. Pets chew food to reduce its size and kill some germs. The food then begins its journey through the digestive tract.
The digestive tract of our pets is much shorter than our own
Food eaten by dogs and cats do not spend much time in the stomach. The pH of their stomach's "acid bath" is much higher than ours, which allows digestion to begin more quickly.
Because our pets' digestive tract (and process) is shorter, bacteria does not have nearly as much time to grow as it does in our own system. This reduces the threat to pets from dangerous bacteria like salmonella and E. coli. These bacteria pose a more serious threat to humans.
While the shorter digestive time helps eliminate some bacterial threats, it also does not allow complete digestion of certain foods. This is why some pets may have difficulty digesting grains and veggies unless they are broken down into smaller components before feeding. You'll see vivid examples of this when feeding a dog pieces of raw carrot vs finely chopped carrot, or whole corn kernels vs blended or cooked corn.
Cooking, chopping or blending these foods breaks down cell walls which aids the work done by our pets' digestive enzymes. This preparation allows the digestive system to extract more nutrients from these foods. These vitamins, minerals, fats, proteins and carbohydrates processed by the digestive system work in harmony to support immune function.
Healthy digestion fuels the immune system with nutrients 
We normally associate loose stools, constipation, hairballs, or flatulence with digestive issues. These can also be symptoms of an underlying issue. When the digestive system is not functioning efficiently, it has a direct effect on the immune system.
Age, genetics, stress, illness, poor or changed diet, antibiotic use, and strenuous exercise can all contribute to poor digestion. They also result in reduced efficiency of the immune system.
With a compromised immune system, we run the risk of exposing our pets to dangers that are ordinarily easily overcome. Minor mishaps may become more of a concern. Cuts may more easily become infected and problems can arise from scavenging food when the immune system is not functioning up to its potential.
Digestive supplements can offer a simple way to strengthen the immune system
Two of the most common digestive supplements are digestive enzymes and probiotics. They each perform different functions, and are often combined into a single supplement. Both are essential to healthy digestion, whether naturally produced or fed as supplements.
Digestive enzymes are produced primarily in the pancreas. They break down food in the stomach and small intestine so nutrients can be absorbed and transported throughout the body. Different enzymes specialize in breaking down a particular type of food.
You'll most likely recognize these names from food or supplement labels. The most common digestive enzymes include:
Amylase- break down starches
Protease-  break down proteins
Lipase- break down fats
Cellulase- breaks down fiber
Cellulase must be added to the diet, since pets do not naturally produce this enzyme. The natural production of the other enzymes is supported by adding a digestive supplement from a plant or animal source.
Animal or plant-derived enzymes: which is better?
There are two schools of thought on which type of enzyme is more effective.
Some people believe animal-based enzymes are more efficient for dogs and cats since they more closely mimic the chemical makeup of a pet's digestive system.
Some animal based digestive enzymes include a bile extract to further assist digestion. This is particularly important for animals with compromised pancreatic function. It may or may not be more effective for most pets with a properly functioning digestive system.
Other people contend plant-based enzymes offer a broader spectrum of efficiency. Plant based enzymes remain more effective at a wider range of pH levels. This allows them to begin working immediately after ingestion and continue to function longer throughout the digestive process.
Plant derived enzymes also reduce the potential, however slight, to trigger an animal-based allergy or sensitivity.
Whether you choose animal or plant derived enzymes depends on your preferences and your pet's needs. Both plant and animal derived digestive enzymes work in harmony with probiotics found in the intestines.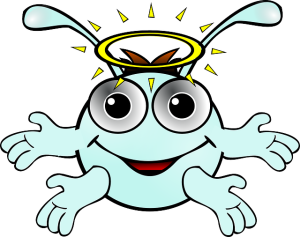 Probiotics are live, beneficial bacteria
Probiotics help keep "unfriendly" bacteria from causing intestinal problems and illness. Feeding a probiotic supplement helps replenish the good bacteria following injury, stress or a course of antibiotics. Many digestive supplements contain both enzymes and probiotics.
A thriving probiotic presence in our pet's digestive tract helps fend off attacks from harmful bacteria like E. coli or Salmonella. Probiotics help resist infection, fight toxins, internal stress, and produce vitamins and enzymes. They also help strengthen the immune system and reduce inflammation.
Since probiotics are live bacteria, they also must survive the trip from mouth to stomach. Many units of these bacteria are lost "in transit" which is why you'll see counts in the millions or billions of units on supplement labels.
Two commonly recognized probiotic families are Lactobacillus and Bifidus. Each of these contain multiple strains which are often found in fermented foods or yogurt. Acidophilus is one of the most commonly recognized probiotics found in yogurt (lactobacillus acidophilus).
Many commercial foods are now adding some digestive enzymes or probiotics to their formulations
While this is a welcome development, it is often not as effective as we expect. There are some downsides to piling probiotics or enzymes on your kibble during production.
When digestive enzymes or probiotics are added to pet food during production, the high temperatures used can render some of them ineffective.
Some manufacturers claim their probiotics are sprayed on after cooking. This may help, although there is no assurance the coating will be evenly distributed. Remember, probiotics are live bacteria. It's a bit of a stretch to expect them all to remain active until needed.
Digestive enzymes and probiotics must also survive the journey from the bag to the bowl and through the digestive tract. By the time these added enzymes and probiotics reach the stomach and intestines, some may not remain effective enough to work their magic.
Digestive enzymes and probiotics are more effective when added as supplements 
The active enzymes and probiotics in supplements are concentrated and may better withstand storage conditions than those used in kibble production. Their potency will often be higher.
Supplements also allow you to fine tune the dosage based on the results you want and see. Using a measured supplement will be more accurate than relying on the average amount claimed by a kibble manufacturer
Whether you choose to rely on probiotics added to kibble or as a separate supplement, it's easy to give them a bit of a boost with prebiotics.
Prebiotics and probiotics— what's the difference?
Prebiotics differ from probiotics in a very simple way.  Prebiotics feed probiotics and encourage their growth.
Prebiotics are a food for beneficial bacteria. This is particularly important when you want to boost probiotic population and activity. Prebiotics are fast acting as they selectively target only good bacteria to feed.
Harmful bacteria cannot break down prebiotics, so the harmful bacteria are essentially starved. This allows a rebalancing and reduces the population of bad bacteria by crowding it out with the good.
Unlike enzymes and some probiotics, prebiotics can easily survive the trip from mouth to stomach where they act as "fast food" for probiotics.
The digestive balance is complex but can be supported
It is not difficult to understand the importance of the digestive system, even without understanding its intricacies. Here's a quick cheat sheet for some facts that can help you help your pet:
70% of your pet's immune system is housed in the digestive tract.
Digestive issues can be a result, or a cause, of a compromised immune system
Digestive enzymes– live enzymes from plant or animal sources which break down proteins, fats, starches and fiber.
Cellulase (enzyme which breaks down fiber) is not made by pets and must be provided through supplementation.
Probiotics– beneficial bacteria which keep harmful bacteria in check. Illness, stress and antibiotics will reduce the level or probiotics.
Prebiotics– the "fast food" for probiotics. Prebiotics give an immediate boost to probiotic levels. Harmful bacteria cannot break down prebiotics.
Many pet parents take proper digestion for granted and only pay attention when problems arise. Feeding a healthy diet and regular supplementation with a digestive aid can help keep problems from arising.
The next time your pet is faced with what appears to be digestive distress, consider adding a digestive supplement for a few days. You may be surprised at the difference in recovery time.
You don't have to wait until a problem arises. Consider making a digestive supplement part of your pet's daily meal. It can reduce the chances of a flare up and helps to strengthen the immune system.