Over the past few weeks, we've been contacted by pet parents who have been feeding Darwin's formula. Most share the same story- they love the food but are fed up with the poor service and are looking for options.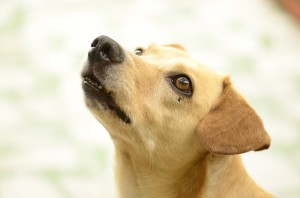 I have the greatest respect for what Darwin's has accomplished. They offer an excellent product line at a competitive price. We've offered to carry their line but have not been allowed to do so. They provide their own local delivery in parts of Seattle and rely on UPS to reach other areas.
It's unfortunate that, for some, their service has not maintained the same level of quality as their product. Whatever the reason, we hope they resolve their issues sooner rather than later.
There are alternatives to Darwins in the Seattle area
If price is your primary concern, both NW Naturals and Steve's Real Food offer larger sized packages which are competitively priced to the Zoologic line. Some of these pencil out to be less expensive per pound, while others are slightly higher.
If protein rotation is a primary concern, both of these brands offer Beef, Chicken and Turkey. Steve's also offers a Pork and Turducken formula. NW Naturals offers Chicken/ Salmon, Beef/ Bison and Lamb formulas.
NW Naturals and Steve's offer most of their formulas in nuggets or chubs. Chubs are less expensive per pound than nuggets, although the formulas for both forms are identical.
Primal Pet Food offers even more formula choices. In addition to the basic 3 mentioned above, it has Duck, Lamb, Pheasant, pork, Rabbit, Turkey/ Sardine and Venison, all in 3 pound packages of nuggets.
Convenience can help determine which form or brand is right for you
Many clients find nuggets to be the easiest to feed for small and medium sized dogs. Chubs or bars, in 1, 2 or 5 pound sizes, can be more convenient for larger dogs. Not all formulas are available in chub form, and we'll be happy to talk you through some options appropriate for your situation.
Two other brands, Small Batch and Nature's Variety offer their formulas in two circular sizes. Small Batch has slider and patties in Beef, Chicken, Duck, Lamb, Rabbit and Turkey. Nature's Variety offers medallions and patties in a similar variety. Their Chicken formula is Chicken/ Turkey, and they also offer a Venison formula.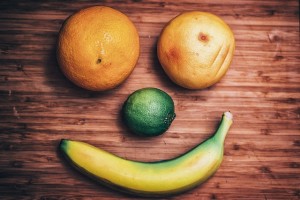 Stella and Chewy's product line include both patties and smaller pieces called morsels. Their offerings include Beef, Chicken, Duck/ Goose, Lamb, and Turkey. Their Pheasant, Rabbit and Venison formulas are available in patties only.
Of course, any and all of these raw food options can be delivered free to your door.
Other raw food brands are available as well
When looking for more meat than anything else, Vital Essentials formulas fill that niche. Raw Advantage offers certified organic formulas, although at a higher cost. Bravo offers a dizzying array or raw food options and Tuckers has a unique blend of Pork along with its Beef, Bison or Lamb formulations.
So you're not stuck with a company that isn't meeting your service expectations. Don't let your disappointment keep your dog from a healthy raw diet that works so well. Why not explore your alternatives with a quick chat or email?
We'll be happy to help narrow down some alternatives that are appropriate for your situation, give you pricing, and even extend a courtesy discount on your first order. Just ask!
You'll love the service and appreciate the variety
Why not give Smiley Dog a try and enjoy the excellent standard of service that has delighted two and four-footed clients since 1992. You won't be disappointed!
Interested in any of the brands mentioned in this article? Click here for links to all the raw foods available at Smiley Dog.