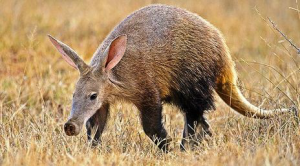 Over the years, what once were considered "novel" proteins for pet food have become mainstream. This has led to the availability of a recent crop of novel proteins, which might better be considered "exotic."
Pick an animal, just about any animal, and there's a good chance one or more pet food companies has a formula using it.
What once may have been considered an outlandish choice of protein can now be found proudly packaged for your dog or cat. (No, we've not come across any aardvark-based formulas. Not yet.)
Why the rush towards new protein sources?
As pet food formulas continue their march to mimic human food trends, novel proteins have become more mainstream. Novel proteins were first introduced, and continue to be used, as an effective tool to address food allergies and sensitivities. It is usually the animal protein component of a food which causes a reaction for a pet.
Changing to a protein which a pet has not previously eaten has proven to be highly effective in addressing these sensitivities.
Years ago, as pet food ingredients were first seen to be a source of problems, most formulas contained either Beef or Chicken as their primary protein.  The introduction of Lamb was considered novel, and proved effective at easing symptoms for many itchy, irritated pets.
Lamb is no longer considered a novel protein
Partly due to the success of the first Lamb & Rice formulas, these foods became widely accepted and seen as "better" than traditional formulas. As a result, more pets became exposed to Lamb in their diets, and the very properties that made Lamb popular have been undermined.
Many Lamb formulas today contain other protein sources, further diluting the uniqueness of its formerly novel properties. Lamb is no longer considered a novel protein since its use has become so widespread.
Ironically, there are now far more Lamb- based pet food formulas than Beef-based formulas!
New protein sources continue to be introduced
Since Lamb is now considered a "common" protein like Beef, Chicken, Salmon and Turkey, there's a need for new and novel proteins. It may no longer be enough that a particular pet has not eaten one of these common proteins since a sensitivity may have been passed from previous generations.
As the number of what are now considered common proteins grows, the list of novel proteins has shrunk. As a result, pet food companies have become quite creative with the new and exotic proteins introduced in the past few years.
These exotic proteins fill the need for pet parents looking for elimination diet candidates, and those just looking for something new.
The one thing that most new, exotic proteins have in common is cost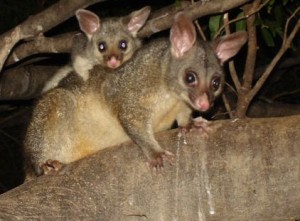 Most of the shiny new proteins carry a price tag to match. It's important to remember that the protein source, novel or not, is just as important as the rest of the ingredients in the bag.
When choosing an exotic protein formula, don't overlook the simple steps used to evaluate any other food. This will help ensure that a change to an exotic protein will solve more problems than it causes over time. The quality, form, and source of ingredients will make a significant difference in how well the food performs for your pet.
If you like the idea of what a novel protein may do, but balk at the cost, consider upgrading the form or quality of the protein you currently feed. When you've consistently fed kibble, consider a better quality canned, dehydrated or freeze-dried form. better yet, try adding or switching to raw.
You may find that upgrading the quality and form of a "common" protein is more cost-effective than switching to an exotic option.
Have you decided to consider an exotic protein?
Your choices have greatly expanded over the past few years if you've decided to try a truly novel protein. The following list shows that even "novel" proteins are now available from multiple manufacturers.
In addition to the more common proteins of beef, chicken, lamb, and salmon, here's a short list of some of the more exotic proteins currently available. Click on the manufacturer name to visit their website and explore.
Addiction– Brushtail, Kangaroo, Pork, Unagi
Canidae– Bison, Duck
Canine Caviar– Buffalo, Duck, Herring, Venison
Carna4– Duck
Evangers– Buffalo, Duck, Pheasant, Rabbit
FirstMate– Tuna
Fromm–  Duck, Pork, Whitefish
Grandma Lucy's– Bison, Rabbit
Honest Kitchen– Duck
Mauri– Kangaroo with blueberries, Goat with pumpkin
Nature's Logic– Duck, Sardine, Venison
Nulo– Cod
Petcurean– Duck, Venison
Precise– Pork & Garbanzo Beans
Sojos– Boar, Venison
Solid Gold (coming Spring 2015): Quail & Pumpkin, Venison & Pumpkin
Wild Calling– Elk, Kangaroo, Rabbit
Ziwi Peak– Rabbit, Venison
The above list is certainly not the only source for novel and exotic proteins
If you have a reason to switch to a novel protein, it can be best to begin with Bison, Duck, Pork or Venison. These are all offered by multiple manufacturers.   Despite being considered "novel," these proteins are less expensive, exotic and more readily available.
As you move towards the more limited available proteins, your future options begin to disappear. It's far easier (and less expensive) to begin experimenting with more readily available and affordable novel proteins and save the truly unique options for last.
Like aardvarks.