Picture yourself in a position to pursue a dream others said was impossible. Then realizing one day you're living that dream and are now eager to pursue the next. It's simultaneously exciting, frightening, bittersweet, and above all, unexpected.
After 26 years of living the dream of Smiley Dog, it is finally time to move on to the next chapter of life. As a friend and client, I wanted you to know about our plan for the coming months. It's time to hand the reins to someone who shares our values and is dedicated to the type of personalized service you've come to rely upon and expect.
Please give a warm welcome to Sam Wirsching as he joins the Smiley Dog family with an inspiring vision for the future. Sam is the founder and owner of Sam's Cats & Dogs, Naturally with locations in Monroe and Everett. In business since 2005, Sam's mission statement history embraces the same commitment to customer service, education and unbiased advice that you have come to expect from Smiley Dog.
On October 1, 2018, ownership and operations of Smiley Dog will be transitioning to Sam. He and I will be working closely to ensure the excellence you expect from Smiley Dog will continue and ultimately expand. This is an exciting step for Smiley Dog, myself and Sam. I trust you will find it beneficial as well, and encourage you to continue to hold us to the high standards you've enjoyed over the years.
We deeply appreciate the trust you've given us over the years, and our commitment of dependability to you remains as strong as ever.
Some of you may have already received a personalized letter with your recent delivery or in the mail with more details about this transition. If you've misplaced or overlooked that, you can read it here.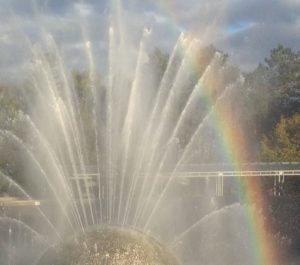 If you are currently on an auto-delivery schedule, rest assured that your deliveries will continue as expected. Sam will be reaching out to each and every one of you to introduce himself, confirm payment information and include some "appreciation goodies" with a coming delivery.
Some other enhancements you can look forward to with Sam's are lower prices on some items, expanded inventory and delivery areas, price matching and a shiny new website.
Whether this is a reminder or new information, you're invited to contact me if you'd like more information, or just to chat. You can also connect directly with Sam's on Facebook at their Everett or Monroe location.
Call or visit the Monroe location at 360-805-5060 or email samscatsanddogs@gmail.com and the Everett location at 425-353-9076 or email samscatsanddogseverett@gmail.com
With heartfelt gratitude for allowing me the privilege to be a small part of your days, I wish you and your furry family members good health, good luck and a long, happy life.
Thanks to you, I've been living my dream for the past 26 years. It's been an amazing quarter century and I'm excited to begin the next, despite not quite knowing yet where it will lead!