Smiley Dog has partnered with your group to help raise funds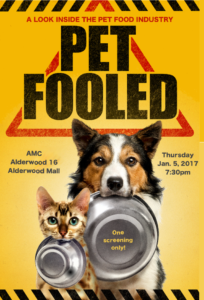 Your group has been assigned a unique Donation Code which allows us to track their ticket sales.
To have your group receive a donation from your ticket purchase, simply follow these instructions:
Request the Donation Code from your group
Make your ticket reservation/ purchase at https://gathr.us/screening/18515
Watch for the gathr.us confirmation email once your ticket reservation/ purchase is complete.
Send an email to film@smileydog.com and include both your gathr.us confirmation number AND your organization's Donation Code.
That's it- you're done!
Be sure to use the email address above and include the confirmation number from your ticket email and the Donation Code from your group.
You will receive an automated confirmation once we receive your donation request. Donations will be sent to your group no later than January 15, 2017.
Please note:
Requesting a donation for your group will not increase the total charge to your card.
Only one Donation Code per purchase may be used.
The screening will be canceled if 60 reservations are not confirmed by December 19, 2016.
Your card will not be charged and no donations will be made if the screening is canceled.