Have your favorite Petcurean pet foods delivered right to your door!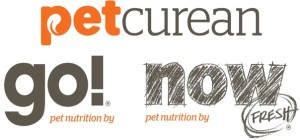 Can't find the size or formula of Petcurean food you'd like in the Smiley Dog Shop?
Don't worry— just ask!
Send us a quick email or give us a call at (206) 903-9631. We'll get right back to you with a current price quote. Tell us what part of town you're in and learn how quickly you can expect that food to arrive at your door!
Are you in our service area?
To ensure you receive the freshest product available, the inventory at Smiley Dog constantly changes. What appears in our Shop is a small portion of the thousands of food items in stock at any given time. Items not currently in stock can usually be at your door within 1-2 weeks.
You've found the most dependable way to get Petcurean pet food to your door.
No more waiting in lines, out of stock surprises or wasting time in traffic.
Get in touch today and start enjoying some peace of mind with your pet's food!
or call
(206) 903-9631
You'll be glad you did!